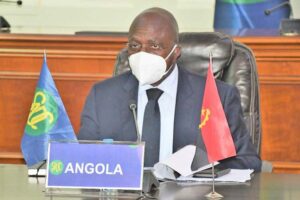 Havana, Cuba.- Angola will defend national interests regarding science and innovation for development during its participation in the Summit of the Group of 77 and China, stated the Minister of Foreign Affairs Téte António.
The Minister added that the final declaration of the event will take into account collective interests based on common challenges.
António pointed out in statements to the Angolan media accompanying the delegation that the theme of the event, "Current Development Challenges: The Role of Science, Technology and Innovation", is important for Angola in a context of increasing needs.
He mentioned the population growth and food security as examples of the said needs, for which science and technologies are essential in the pursuit of a more comprehensive and adapted response.
"The Summit is a moment where each representation transmits its messages," the official noted, and said that the President of Angola João Lourenço, who arrived last Wednesday in Havana, will do so.
The Foreign Minister added that the meeting in Havana is taking place in the context of the reconfiguration of the world, with a more organized global South. He also reminded that the Group of 77 and China, since its creation in 1964, has always been the "spearhead" in the world for the defense of development interests, and stressed that currently it is not possible to talk about the issue without taking into account essential instruments such as science, technology and innovation.
A lot of coordination is needed between the countries of the global South, so that in multilateral meetings we have a position of identification, António stressed.
"The scientific and technical capacity of our countries is proven, but to develop them it is necessary to share experiences, to train human resources and create mechanisms so that science, innovation and technology are truly at the service of our needs," he added.