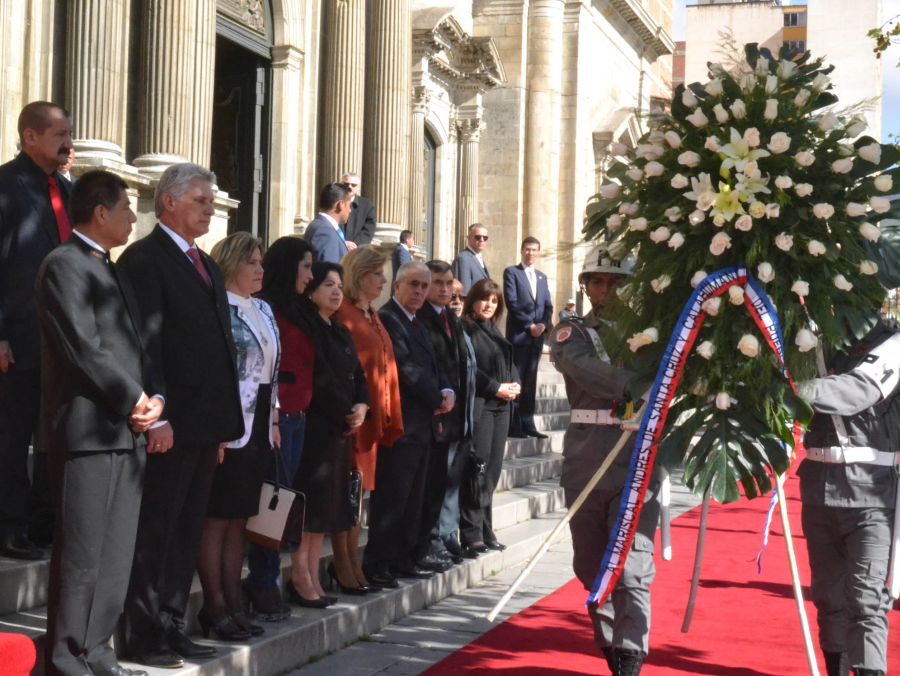 LA PAZ, Bolivia. – The Cuban first Vice-President, Miguel Diaz-Canel, ratified this Friday his country´s will to expand economic and commercial collaboration with Bolivia, after a meeting with his counterpart Alvaro Garcia Linera.
At a press conference Diaz-Canel emphasized they did not sign new agreements, but reaffirmed the intention to strengthen cooperation and to create technical teams to analyze the sectors where both countries could complement each other.
The Cuban first Vice-President described the meeting as fraternal and very deep, because the situation in Latin America and the Caribbean was also addressed, as well as the efforts to maintain the proclamation as a zone of peace.
The visit to Bolivia has a great significance and it expresses our support to the process of the democratic Cultural Revolution, Diaz-Canel said, who will travel to Vallegrande tomorrow, where the museum honoring Ernesto Che Guevara and his guerrilla companion is.