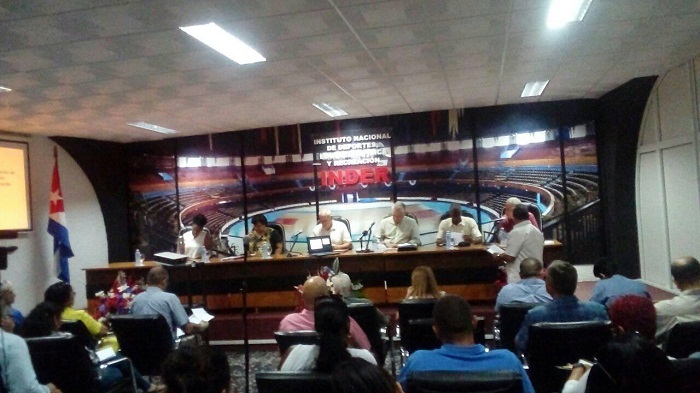 HAVANA, Cuba.- The President of the Councils of State and of Ministers, Miguel Diaz-Canel Bermudez, attended the board of directors of the National Institute of Sport, Physical Education and Recreation of Cuba (INDER) that evaluated the Cuban performance in the Central American and Caribbean Games of Barranquilla, Colombia.
The direction of the Cuban sports institution gave a broad evaluative report with the presence of Olga Lidia Tapia, member of the Secretariat of the Central Committee of the Party.
Cuba participated in the regional sporting event with 534 athletes who competed in 34 disciplines.
In the sporting quadrennial event Cuba won the second place by countries behind Mexico.
Critical analysis
As part of the analysis carried out by the Board of Directors of INDER, several executives of wrestling, judo and athletics among others evaluated critically their performances in Barranquilla.
The results of fencing was also recognized and caused a question by Diaz-Canel: What did that technical group do to achieve these results? An experience worth studying.
The President of the Councils of State and Ministers insisted on the preparation of the reserve of athletes and coaches and the technical preparation of the latter.
In his exchange with executives of INDER, Diaz-Canel asked the pertinent suggestions to look for a possible solution to a missing link today that is the absence of the higher School of Athletic Perfection (ESPA).
Several national commissioners explained exhaustively the analyses carried out with athletes and coaches and the actions directed to the Pan American Games in Lima next year.