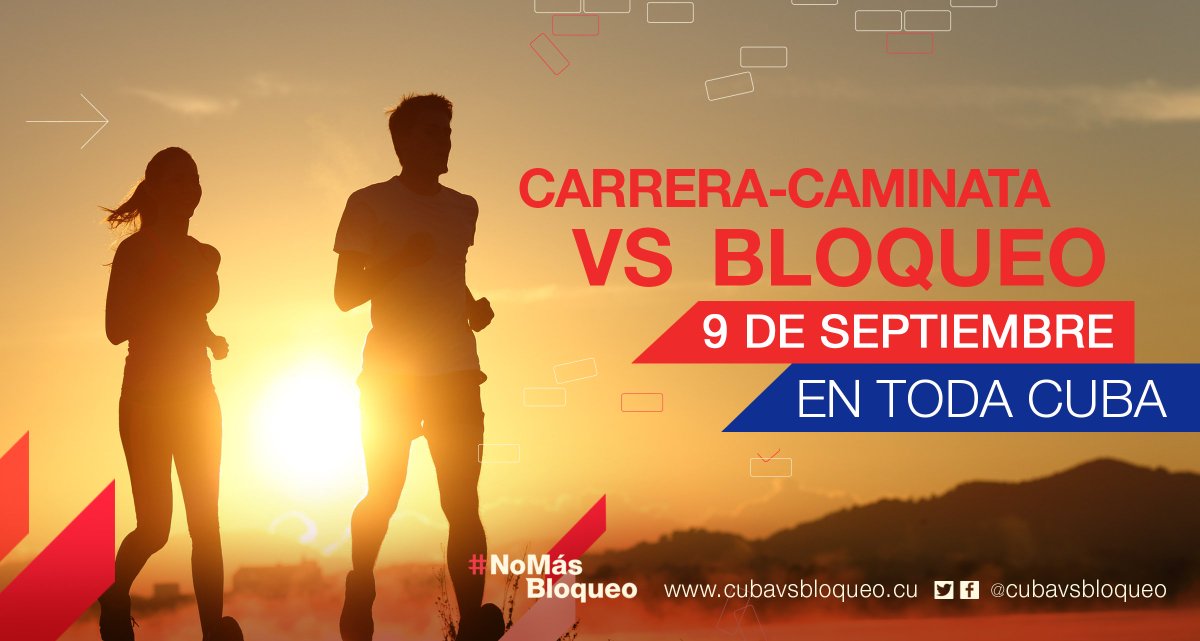 HAVANA, Cuba. – The genocidal economic, commercial and financial blockade of the United States against Cuba for almost six decades, will be denounced throughout the island with a simultaneous race-walk on September 9.
The race will be inserted in the celebrations for the anniversary 57 of the Committees of Defense of the Revolution (CDR), and mark the beginning of many manifestations in rejection of that retrogressive policy.
Carlos Gattorno, director of Marabana-Maracuba project organizing the event, explained that the race-hike in Havana will start in the Museum of the Revolution and the goal will be located in Jose Marti Anti-imperialist Tribune.
Members of CDR, young people, children and sports fans in general will be the protagonists of the initiative, which mobilize efforts of various organizations such as the National Institute of Sports, Physical Education and Recreation (INDER).