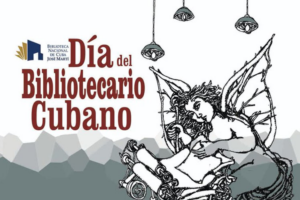 Havana, Cuba.- Cuban President Miguel Díaz-Canel congratulated the workers and specialists of the José Martí National Library, and those of the rest of the country, on the occasion of today's celebration of their day.
The president praised on his Twitter account the tireless work of library professionals, and described these facilities as "fascinating temples of human knowledge, where it is so nice to be, even in times of Internet," he wrote on the social network.
Librarian's Day is celebrated in honor of the birth, on June 7, 1812, of Antonio Bachiller y Morales, one of the most distinguished Cuban intellectuals -a prolific journalist, historian, lawyer and bibliographer-, who is considered the father of Cuban bibliography.
The date originated in 1950 at the initiative of journalist César García Expósito. In that year, the first massive celebration activity took place, sponsored by the Office of the Historian of Havana with the support of the Cuban Society of Historical and International Studies.