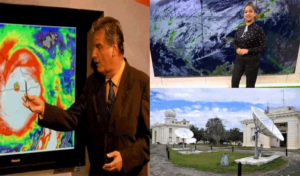 Havana, Cuba.- The Cuban President, Miguel Díaz-Canel, congratulated on Twitter the Meteorology workers for helping to prevent and save.
The World Meteorological Day is celebrated on March 23, and is dedicated to raise awareness of the importance of meteorology and hydrology for the environmental balance and all the activities carried out by human being on the planet.
In the case of Cuba, the main mission of the Institute of Meteorology is to provide authoritative, reliable and timely climate information on the state and future behavior of the atmosphere. This information is aimed at ensuring the safety of human life and reducing the loss of material goods in the event of natural disasters of meteorological origin, directly contributing to the well-being of the community and sustainable development.
The Caribbean organization carries out a broad research plan to improve the service itself and contribute to the development of scientific knowledge.