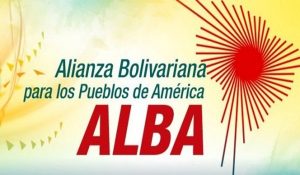 HAVANA, Cuba.-The members of the Bolivarian Alliance for the Peoples of our America (ALBA) are gathered in Havana to discuss the details of the regional situation.
Six Foreign ministers and representatives from all the countries composing ALBA have gathered to take advantage of their participation in the thirty-seventh session of ECLAC, Cuban Vice Chancellor Rogelio Sierra said.
The diplomat explained that in addition to evaluating aspects of the regional political situation, the meeting intends to discuss and exchange on the work of the Alliance, and the implementation of its projects.
In defense of the principles of sovereignty and self-determination, it is expected that from this meeting of ALBA countries in Havana there will be a pronouncement of solidarity with Nicaragua and support for the Venezuelan electoral process.