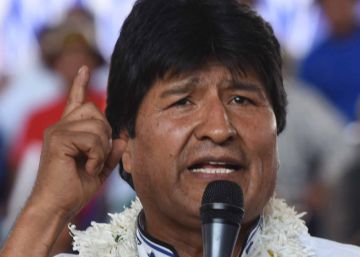 LA PAZ, Bolivia.- Through his account on Twitter, Bolivian President Evo Morales congratulated the Venezuelan people this Monday for their participation in the election of a new constituent National Assembly, which obtained more than eight million votes.
During this Sunday, the Venezuelans attended the electoral colleges to support the initiative of their President Nicolas Maduro, in order to achieve a peaceful solution to the conflicts in that country.
Maduro stressed the commitment of his Government is to defend the people and to continue a revolutionary process, focused on consolidating an inclusive state of equal.
Venezuela's electoral power reported that millions of Venezuelans voted YES to elect 537 members of the constituent National Assembly, which will be installed in the coming days.