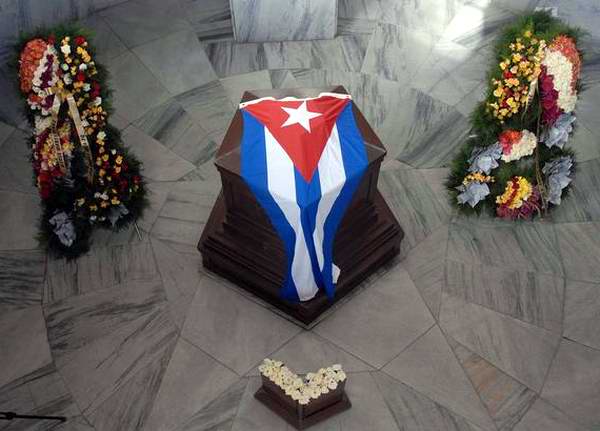 Santiago de Cuba, Cuba. – Floral offerings from Cuban President Raul Castro Ruz, the Council of State and Ministers and the people of Cuba were deposited this Friday morning in the Mausoleum to national hero Jose Marti in Santiago de Cuba Cemetery.
The homage became a political and military ceremony, where students of military schools of Bayamo and cadets of the University of Medical Sciences of the Revolutionary Armed Forces serve as the honor guard to Marti.
Gabriel Blanco Guillen, member of the Party Bureau in Santiago de Cuba, pronounced the central speech in commemoration of the 122nd anniversary of the fall in combat of the most universal of Cubans.
They attended the patrimonial Cemetery of Santa Ifigenia, representatives of the people of Santiago de Cuba, members of the Revolutionary Armed Forces and the Ministry of the Interior, the Association of Combatants of the Cuban Revolution, and students.