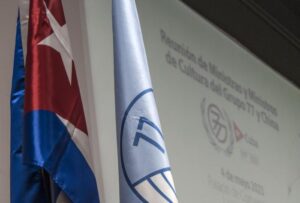 Havana, Cuba.- The search for peace in Latin America and the Caribbean, and approaches promoting unity within diversity, give the region considerable weight within the G77.
Since its founding, the nations of the region agreed to assume the bloc's rotating presidency with a firm commitment to multilateralism.
With Cuba as the epicenter of the definitive cessation of hostilities in the region, proclaimed a Zone of Peace in January 2014, the nations of Latin America and the Caribbean who are members of the bloc face the great challenges of today and of tomorrow.
The summit that will take place in Havana, on September 15th and 16th, means for Cuba and its foreign policy "a yell of 133 voices stating that Cuba is a country respected within the international community, recognized for its leadership and weighting", as said by an expert.