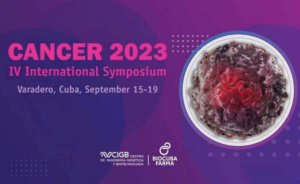 Havana, Cuba.- The Fourth International Cancer Symposium will be held from September 15 to 19 in the Cuban city of Varadero, with the participation of experienced scientists.
The event, under the auspices of the Center for Genetic Engineering and Biotechnology (CIGB) of Cuba, will bring together scientists, medicinal chemists, pharmacologists, biotechnologists, clinical researchers and other professionals interested in cancer pathogenesis and the development of new targeted therapies.
The IV International Cancer Symposium will pay special attention to passive and active antiangiogenic immunotherapeutic strategies, as well as to emerging combinations in this field, particularly with immune checkpoint inhibitors.
Discussions among the specialists will be focused on cancer immunotherapy with a focus on angiogenesis; immune checkpoints inhibitors; and targeting of integrins and combination with immune checkpoint inhibitors in the tumor microenvironment.
The Symposium will present, among others, ideas related to exposing the translational nature of modern biomedical and pharmaceutical research from different experiences and perspectives.
Currently, Cuba is developing several programs and clinical trials in the health sphere, of which the last 30 are linked to cancer. Furthermore, the drug Cimavax-EGF is being tested in the preventive setting for lung cancer.