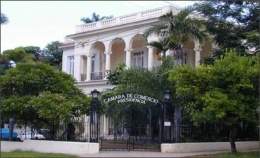 HAVANA, Cuba.- The Chamber of Commerce of the Republic of Cuba issued a declaration of rejection of the new policy of the US Government towards Cuba, exposed in the anachronistic speech of President Donald Trump last June 16.
The text highlights that Trump's directive will affect the progress of the last two years, which have favored many companies and employees of the United States.
It adds that we will continue working to facilitate the knowledge of the possibilities of business in our country, in the hope that American companies will stop being hostages of an unfair policy, contrary to international law and rejected in the world.
The declaration reaffirms the commitment of the Chamber of Commerce of Cuba to continue accompanying the changes the people and their institutions determine sovereignly to perfect our economic and social system.