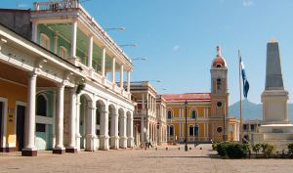 MANAGUA, Nicaragua.- The recovery of tourism in Nicaragua advances with the arrival of foreign visitors and the mobilization of nationals in the country, affected by a failed coup d'état, the Nicaraguan Institute of Tourism reports.
The body reported the transfer of thousands of visitors, most of them Central Americans to different destinations, fairs and festivals organized by the government in recent weeks.
The Nicaraguan Tourism Institute will develop international tours, especially in Europe, to promote the country as a tourist destination, at a time when peace and security in the territory is restored.
On the other hand, the National Port Company reported on the restoration of normality in its activities, and projected the arrival of more than 80 cruises in the following season.