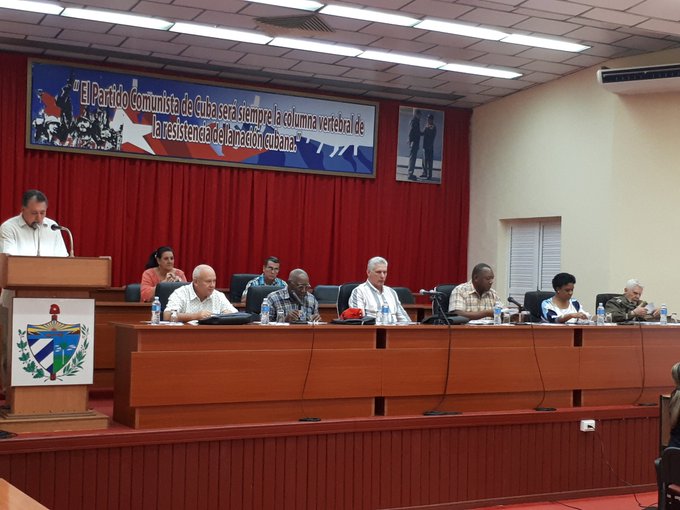 CIEGO DE AVILA, Cuba. – Led by Cuban President Miguel Diaz-Canel Bermudez and Vice-President Salvador Valdes Mesa, the visit of the Council of Ministers to the province of Ciego de Avila concluded this Friday.
Revolution Commander Ramiro Valdes Menendez and other members of the Council also attended the government visit, where they verified compliance with the indications left in the previous tour of that central territory.
The exchange with all the directors of companies and agencies of the territory took place at the headquarters of the Provincial Committee of the Communist Party of Cuba.
In the exchange meeting with the main cadres of the province it was known that 30 indications emanated from the previous visit, of which 22 are fulfilled and 8 are in process.
Diaz-Canel Calls to Think as Affected
The President of Cuba, Miguel Diaz-Canel, urged the leaders of Ciego de Avila province to think about how affected people are, during an analysis of the housing program in that territory.
According to a Twitter message from Cuba Presidency, the President thoroughly evaluates the progress of this policy, one of the priorities for the government.
Previously, the head of State began the second day of his government visit to Ciego de Avila at the Samuel Noble School Sports Initiation School, where young people study and practice 23 sports.
Diaz-Canel was also in the solar heater factory in the city of Moron, where he urged to continue working on the promotion of renewable energies and the change of the energy matrix of the island.