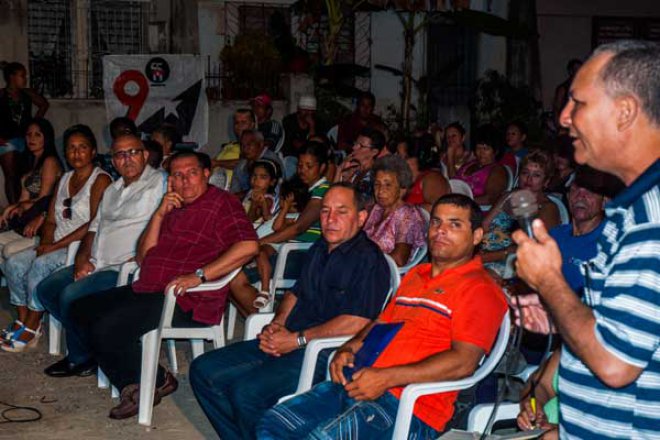 HAVANA, Cuba. – Immersed in the fulfillment of its mission as mobilizers of the people, the Committees for the Defense of the Revolution (CDR) develop a wide process of preparation, in order to successfully accompany the election process of the People´s Power.
Betty Oria, from the national Secretariat of the largest mass organization in Cuba, commented that for that purpose they produced a bulletin and a video explaining the role officials should play.
Oria explained that will strengthen the structures with a view to the nomination of candidates for delegates of the People's Power, to be developed from September 4 to 30.
The official said the members of CDR are responsible for the decoration of the areas where the assemblies will be held, as well as ensuring that all voters know the date and time of voting.