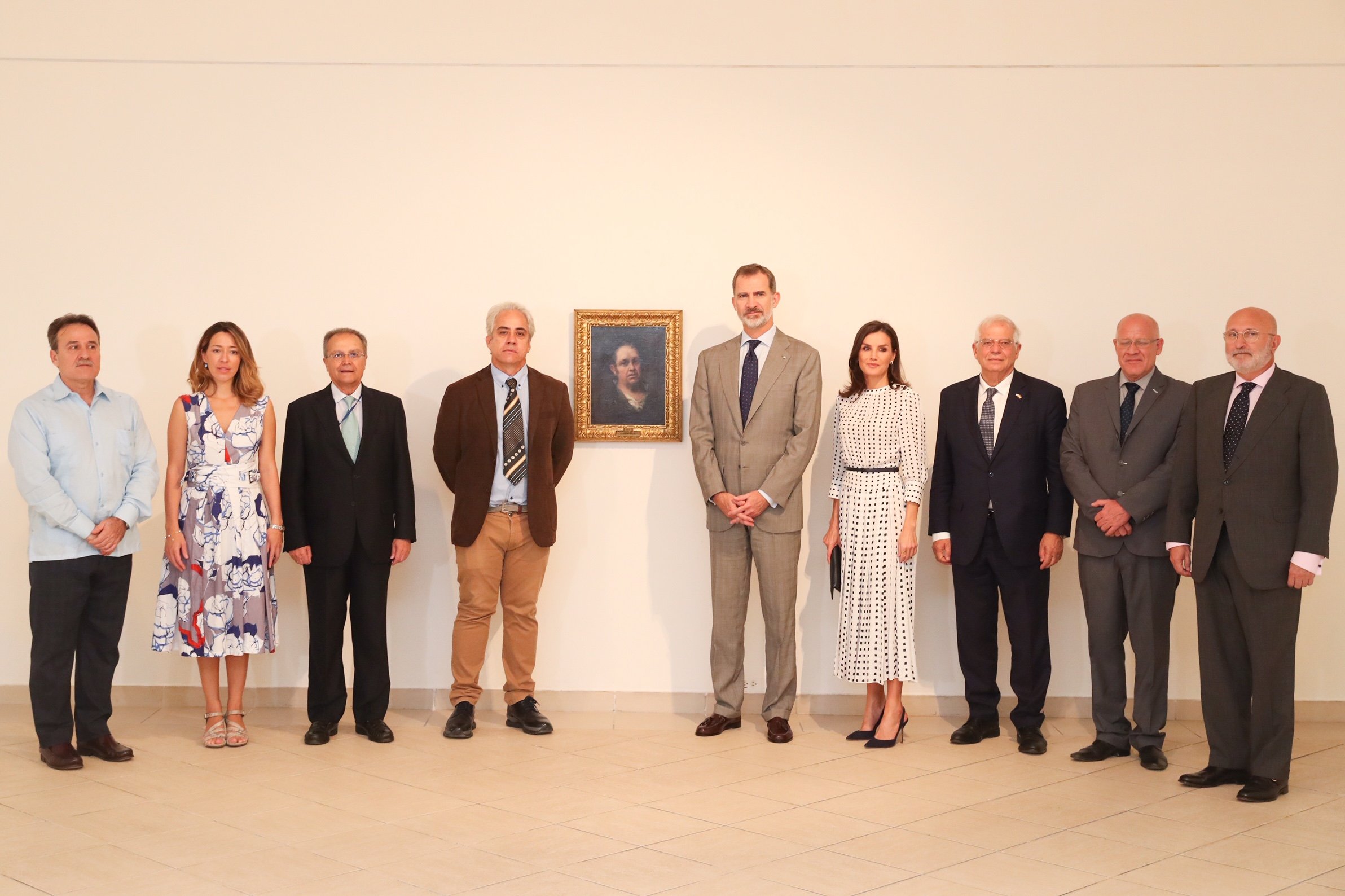 HAVANA, Cuba.- King Felipe VI and Queen Letizia of Spain visited this Thursday the National Museum of Fine Arts and enjoyed a special presentation of the canvas known as Late Self-Portrait of Goya, belonging to the Spanish Prado Museum.
The monarchs appreciated the painting of the famous Spanish painter, present these days in the museum thanks to talks with the Spanish Ambassador to Cuba, as director Jorge Fernandez highlighted.
Fernandez explained that moving a work of high heritage value is a complicated process, but the Prado Museum decided to move the Goya to Cuba on the occasion of the visit of the King and the Queen.
The Spanish collection has numerous representatives at the National Museum of Fine Arts, but Goya is not present, Fernandez pointed out.