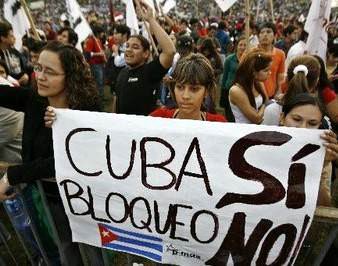 MANAGUA, Nicaragua. – The National Assembly of the Republic of Nicaragua issued a statement emphasizing its condemnation of blockade, as a coercive measure and a violation of the principles of sovereign equality of States.
The text also states that Nicaragua will reaffirm its commitment and solidarity with the Cuban people and Government on November 1st, when the annual debate at the United Nations is held.
On the other hand, the Chamber of Deputies of the Congress of the Union, in Mexico, approved a point of agreement by which they declare themselves for the elimination of blockade and requested the Mexican Government to take that stance to the General Assembly of the UN.
Likewise, the Venezuela-Cuba National Movement of Friendship and Mutual Solidarity denounced the attitude of President Donald Trump, and in a statement it points out that the siege against the island is an ankylosed, unfair, extraterritorial and a rejected policy in almost a universal way.