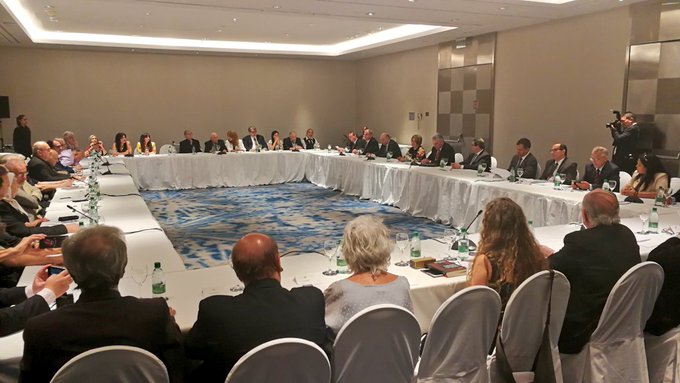 BUENOS AIRES, Argentina. – The President of the Republic of Cuba, Miguel Diaz-Canel, met this Monday with a group of intellectuals from Argentina, where he recalled the deep ties that have united the intellectuality of both nations, and highlighted the liberating role of culture.
Tomorrow we expect a new dawn, a dawn with hope, we know that it will be difficult in this "devastated land" but we have to unite in our diversity.
Previously, the Cuban President exchanged with Argentine entrepreneurs, who ratified interest in expanding economic-trade and investment ties, despite the upsurge in the blockade.
Diaz-Canel is one of the presidents invited to the handover ceremony that will take place tomorrow, first in the Congress of the Nation and then in Casa Rosada, where Fernandez will swear his entire Cabinet.