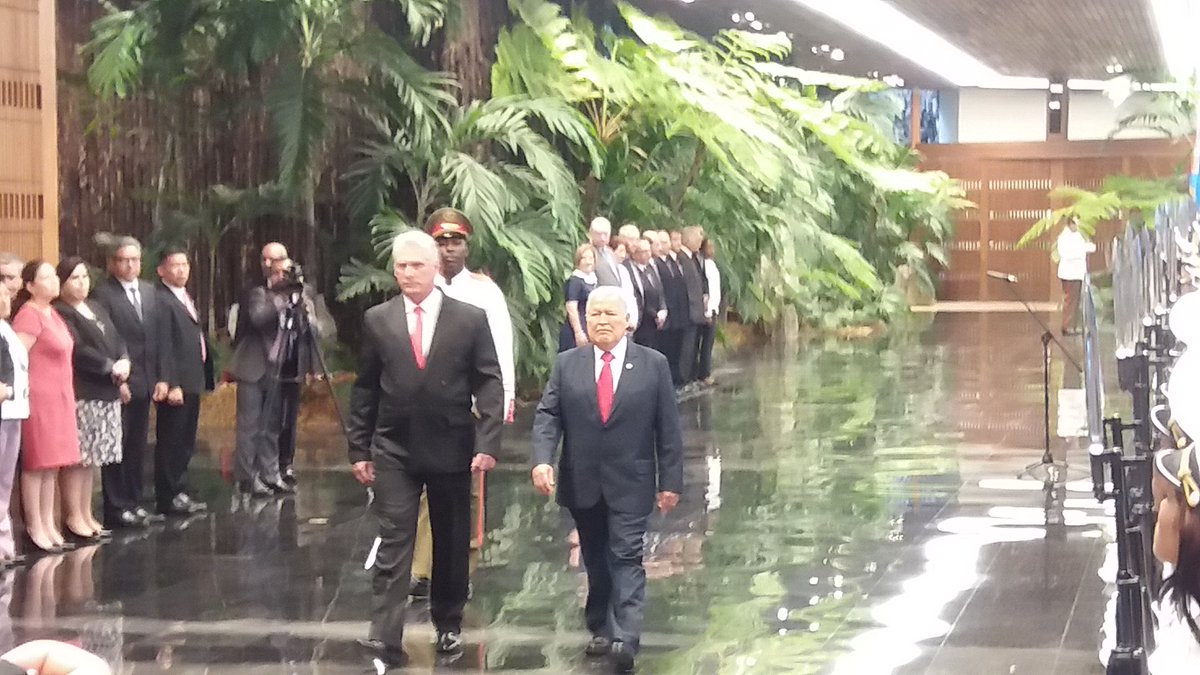 The President of the Councils of State and Ministers of Cuba, Miguel Díaz-Canel Bermúdez, received at the Palace of the Revolution, Salvador Sánchez Cerén, dignitary of the Republic of The Salvador, on an official visit to the Island.
Previously, the distinguished visitor paid homage to our National Hero José Martí, with the laying of a wreath at the base of the Monument to the Apostle, in the capital Plaza that bears his name.
Upon his arrival on the island on Tuesday, Sánchez Cerén valued the strengthening of bilateral relations, and commented on the twelve joint projects between Cuba and The Salvador, initiated as of 2015.
He highlighted the support of our country through Operation Miracle, which helped 20,000 Salvadorans to recover their sight, as well as condemning the blockade imposed by the United States on Cuba.